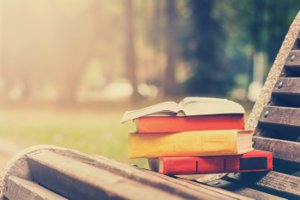 The outdoors is waiting for those who live in Avon to come and stretch their legs. With multiple parks to choose from, Avon Town Hall Park is conveniently located behind the Town Hall. It's always fun to find a bit of greenery in the middle of town and this spot of serenity is a fresh breath of air for all.
Sports enthusiasts who live in Avon will feel right at home on the 18 hole disc golf course. With holes in both open spaces and wooded domains both novices and players with more experience will be challenged. Fisherman can heckle each other about the one that got away with two fishing ponds to cast away on. A 9 acre lake beckons sight seers with wetland plants dotting the shoreline and adding to the scenery.
Avon Home Owners Can Enjoy A Good Read While In The Park
The park is filled with nature trails for Avon home owners to roam. Playgrounds are waiting for youngsters to slide down, climb and swing on. And, a paved pathway leads up to the Avon-Washington Township Library. Avid readers can select from the newest novels to read on a blanket in the sunshine.
Covered areas provide grills for cooking up some family fun, and wifi is even available for those having a hard time leaving technology behind. Here ping pong tables are set up for some playful volleying back and forth. Sheltered spaces are conveniently rentable. Birthday parties and other events held at Avon Town Hall Park are sure to be a blast.